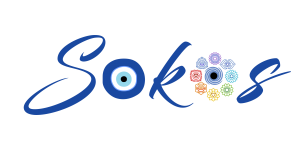 OUR STORY
Sokos was founded in May 2019, Love-Sokos is a sustainable fine-clothing brand that aspires to help people grow their self-esteem equality by outfit no matter their gender, race, and religion. You are beautiful and unique being there is always something for everyone. 
I am thrilled to share my feelings through Sokos Goods. This is all for you guys lovely people in this Universe. My journey started by selecting fine clothing and adding unique details and accessories to the selected goods.
We always inspired by the diverse styles of people all around the world. Sokos brings her unique taste and vision to the brand. It's all about bringing FUN, UNIQUE, FINE, HIGH-QUALITY, and COLORFUL goodies into real life. 
I believe "Love Sokos" can make the world a better place with unique feeling in style that helping you to express yourself and spread love. Every person has their own style no matter their age, shape and size. I want to help you express yourself with Sokos. 
I also believe that everyone can achieve their dreams whatever they identify as. Everyone can dream. If you keep believing in your dreams, they will come to you. 
XOXO 
CEO Solongo O